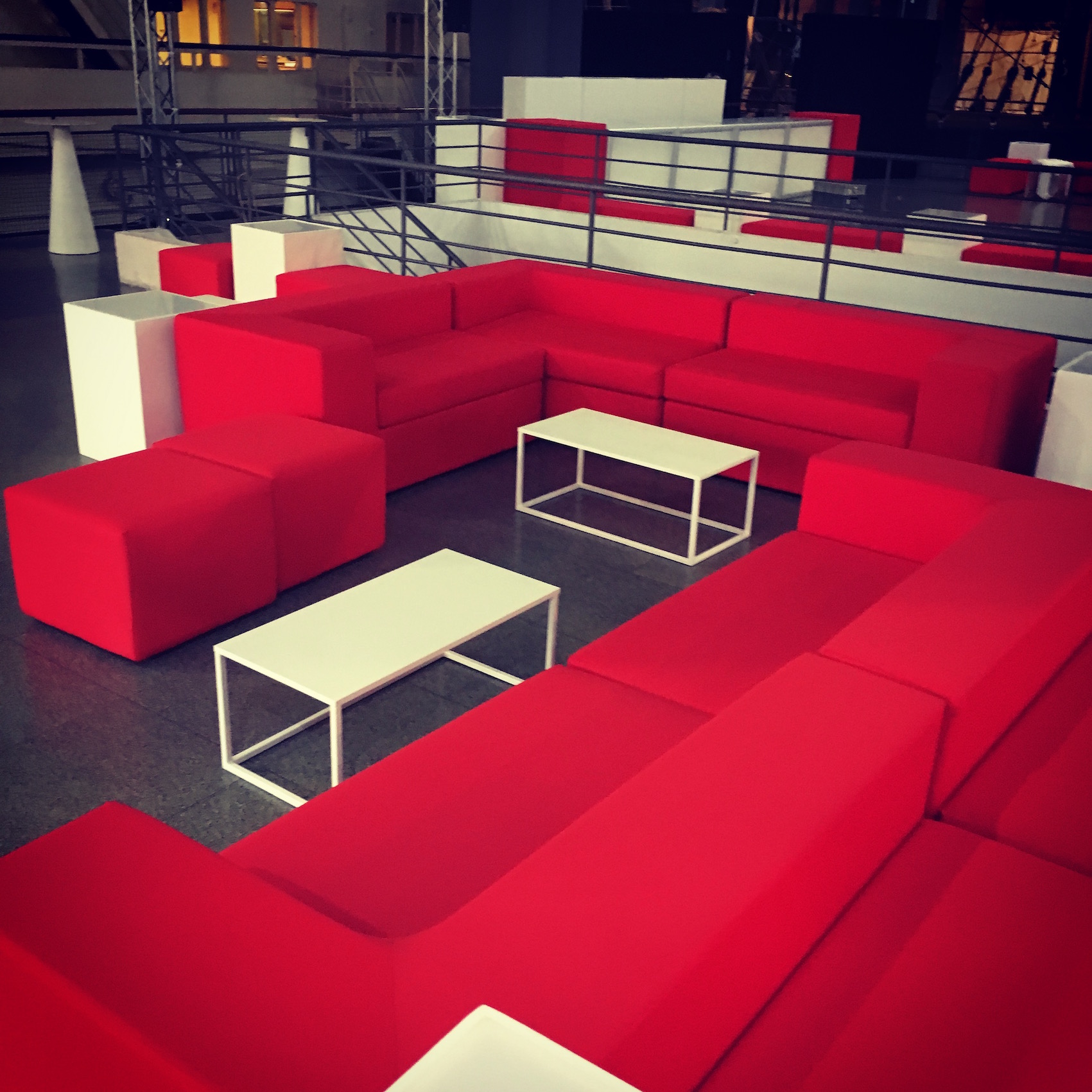 ITALIANO
La realizzazione di allestimenti scenografici nel campo della moda e delle fiere, insieme alla progettazione e al decoro floreale per grandi eventi, cene di gala, matrimoni, presentazioni ed happenings,hanno portato la società cub-o a sviluppare anche un servizio di noleggio arredi design e complementi di alto livello, molti dei quali ideati  dal propio studio creativo interno. Le sempre uniche e diversificate creazioni scenografiche consentono a cub-o un continuo rinnovo degli articoli in giacenza, mentre l'attenta manutenzione garantisceuna fornitura a noleggi o di materiali in ottime condizioni.
Il servizio è seguito personalmente dai responsabili cub-o che ne curano il trasporto, il montaggio, lo smontaggio e l'assistenza tecnica. Comprende inoltre il posizionamento degli arredi nelle varie location ed eventuali  disegni in 3D per verificarne l'estetica e i reali  spazi occupati.
ENGLISH
The creation of theatrical productions in the field of fashion and trade fairs, together with  design and flower decoration for big events, gala dinners, weddings, presentations and happenings, led the company cub-o to develop even a rental for designer furnitures and accessories  to high standards, many of which are created by the very own internal creative studio. The always unique and diverse scenic creationsallow  cub-o  a continuous renewal of Articles in stock, while the careful maintenance ensures hire a supply of materials in very good conditions.
The service is personally directed by the cub-o responsible who take care of the transportation, assembly, dismantling and technical assistance. Also including  positioning furnitures in various locations and any drawings in 3D to verify the aesthetics and the actual space occupied.